Directions to MBA Career Management Office
MBA Career Management is located in the lower level of the McNeil Building (on the University of Pennsylvania's campus at 3718 Locust Walk in Philadelphia, PA).  The MBA Career Management office is located in Suite 50.
Meet the MBA Alumni Career Services Team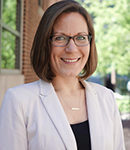 Michelle Hopping
Director, MBA Career Management
Before Wharton: Michelle worked in MBA Career Management at the Johnson School at Cornell University working with employers coming to recruit on campus, and training students on career management resources. Prior to her time in career management, she worked in the newsrooms of both CBS TV in Syracuse and Fox 29 in Philadelphia.
Education: BA Broadcast Journalism and Spanish Language & Literature, Syracuse University
Personal: Michelle lives in the Philadelphia suburbs with her husband and children. Her interests include exploring new restaurants and ethnic cuisine, home design & renovation, and stand-up comedy.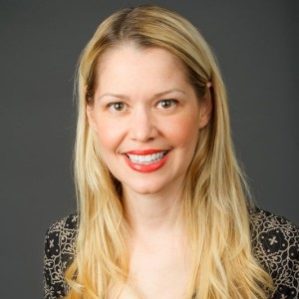 Cara Costello
Director, Alumni Career Services
Before Wharton: Cara worked as Assistant Director of Career Management at Philadelphia University, the Career Development Office at the Newhouse School of Communications at Syracuse University, and Channel 13 in Rochester, NY.
Education: Wharton Marketing Certificate; MS, School of Higher Education, Syracuse University; BS, Business Communications, State University College at Brockport.
Personal: Cara, her husband and their two children live in Montgomery County, PA.
Alex Richardson
Senior Associate Director, Alumni Career Services
Before Wharton: Alex worked as a Strategy Consultant at Accenture where he advised senior leaders of Fortune 500 companies on their most pressing talent and organizational issues. He has also advised the CIO of Dell on a vendor management strategy and, prior to business school, served as an admissions director for Yale.
Education: MBA, McCombs School of Business, The University of Texas at Austin; BS, Astrophysics, Yale University
Personal: Outside of work, Alex loves to play billiards and to travel whenever he can – recently he visited the top of the Andes in Machu Picchu and the Great Wall of China in Beijing.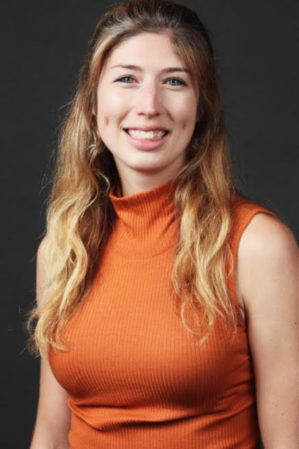 Gabrielle Thomas
Coordinator, Alumni Career Services
Before Wharton: Gabrielle was the Site Manager of TeenSHARP DE, a competitive college prep program/nonprofit serving underrepresented students. She also founded the Youth Advocacy Council of Delaware, a program which equips high school students with the skills necessary to advocate for education policies that matter to them.
Education: MS, Public Administration & Education Policy, University of Pennsylvania; BA, Global Legal Studies, Arcadia University
Personal: Gabby divides her time between travelling, photography, singing/playing piano, and working up the courage to try stand-up. She also moonlights as a college prep advisor and nonprofit consultant.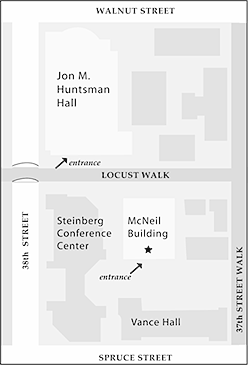 MBA Alumni can schedule up to two complimentary 45-minute career advising appointments to discuss their resume, job search strategies, and more.
Subscribe to the quarterly Wharton MBA Alumni Career Newsletter for the latest on available career resources.
Usage Policies
Wharton reserves the right to suspend and/or revoke career website, career advising, Job Board/Resume Book system and other career privileges at its sole discretion. For more information on the Privacy Policy of the University of Pennsylvania, please click here.